Design your Door Sticker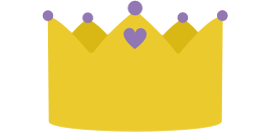 Order a set of Door Stickers for USD 21 / SAR 84 / AED 84
Welcome to the world of fairy tales, with our beautiful self-adhesive door stickers. Give your little princess's door a touch of royalty! The door decoration is self-adhesive and acts as a sticker, so you can transform the door in just a few minutes.
The set consists of 11 or 12 stickers (depending on theme): a banner where you can choose your personalised text, a main icon and several small decorative elements within the theme you have picked.
Are you going to decorate your entire princess's room?
Check out our princess themed wall stickers.
The door stickers are made of a flexible material that can be applied to most surfaces, easily removed and repositioned.