Water bottles and teddy bears – the most lost items by kids in the MENA region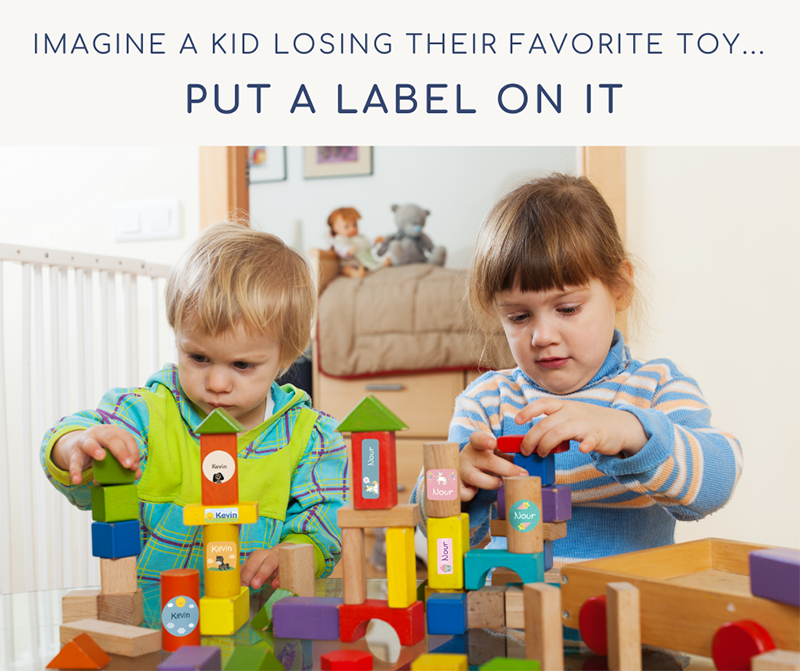 What items do kids in the MENA region and specifically the UAE, lose the most? And how can kids keep track of their valuables in crowded places? My Nametags, the UK-based leader in personalised name labels and stickers for kids, surveyed mothers to find the answers to these questions.
What the survey results showed, was that kids lose their water bottles the most. This is followed by their favourite toy or teddy bear. Other items kids often lose include stationary (pencils, sharpeners, notebooks), items of clothing (uniforms, jackets), accessories (hair clips and hair bands) and their pacifiers (or dummy).
Some mothers also shared the most precious item that their kid has lost, from their favourite spoon, to jewellery items.
Can personalised labels help kids keep track?
The answer is yes. According to 92% of mothers surveyed in the MENA region, they believe that if their kids' items were labelled, then it could help them keep track.
My Nametags has been designing and customising labels and stickers for children since 2004. Based in the UK, My Nametags now serves 127 countries globally, and has been in the UAE since 2007. From the brand's experience, the more personalised the label or sticker is, the more likely a kid will look after their valuables.
Check out the latest labels and stickers from My Nametags, available in both English and Arabic typography in the UAE, to suit the unique personality of every child.
During the pandemic, personalised labels and stickers for kids help keep them safe
In light of the global pandemic, having personalised labels and stickers to mark kids' belongings has helped keep them safer. Be it water bottles, lunchboxes, clothes and shoes, with every kid using their own personal items, mothers are more comfortable and at ease.
What happens when kids lose their favourite items?
Kids often form attachments to their favourite items. It could be a certain toy, a cartoon character water bottle, or even a preferred pair of shoes. Typically, these items may provide security to the kid. And if they so happen to lose them, it can cause frustrations and feelings of being upset. By keeping personal items labelled and ensuring the kid feels responsible for them, they are more likely to keep track of them.
When a kid does lose their favourite valuables (and mothers in the MENA region confirm that their kids do, quite often), parents should greatly comfort their children. Also, it is advised not to offer a replacement for the item immediately to soothe the child. It is also recommended that parents help the child try to find the item and manage their hopes, should the likelihood of finding the item be unlikely.
Explore the latest My Nametags collections of personalised name labels and stickers for kids, available in Arabic and English.